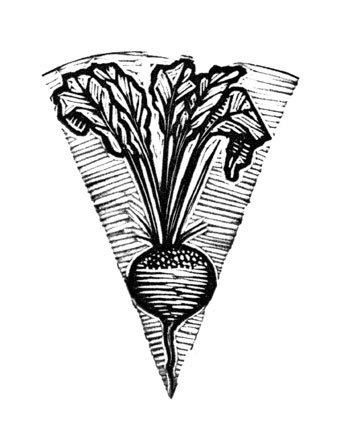 Happy New Year Family!!
Thanks for rockin' with us in '08 - we hope you're ready for another three-hundred and sixty-five days of BEETS from the BEET.ROOTS crew. We're definitely ready to serve 'em up!!
For the first show of the year we wanted to address some of the madness that's going on here with the continuing transit strike but we also felt the need to address the string of police shootings south of the border. That's some madness as well.
In Oakland:
In Dallas:
In New Orleans:
So to that end, we decided that for the first hour of 2009 that BEET.ROOTS would go in on a classic record; Eldridge Cleaver - Dig. The legendary Black Panther speaks to a rally of the Peace and Freedom Party at Syracuse in 1968, in the midst of his illegitimate presidential campaign. It's amazing and a bit sad how apt his words still are in describing the times in many cases, even mentioning the 'dirty pigs in Oakland' specifically in the first half. I'm sure that this record has not been played on the air waves too many times in its entirety and to make it sweeter, we threw on Kankick's Acid Massive Musical album in the mix! This is a BEET.ROOTS EXCLUSIVE!! Spread it around!!
Then before getting into some new music Drifter and Memetic assess the state of things and conversate with the people a bit. Memetic came down with a BAD case of the "knaw'mean/know'm'sayin"'s this week - bear with him!!!
****
Eldridge Cleaver/Kankick - Dig/Acid Massive Musical Album
Drifter and Memetic on the state of things (know'm'sayin') - Jay Dee's Vintage LP.
Ian Kamau - Majority Report '09
Billy Danze f/Busta Rhymes - Undescribable
Danny Brown - Succeed
People Under The Stairs - Letter 2 C/O The Bronx
Big Black Lincoln - Clementine
Maroon 5 - Secret (Premier 5 Remix)
Karma Stewart - Withdrawal
PPP (Platinum Pied Pipers) - Angel (Feat. Coultrain)
Dam Funk - Sunset
ZO! - rocket ship re--mix
Kankick - Untitled Track 01
Wasted Youth - the rock
DJ Revolution - EY ft. Joell Ortiz & Termanology
Dam Funk - Gold